Busy Candidate Week!
Watch our calendar and send event announcements to media@ClarkRepublicans.com especially when you see opportunities for our candidates or public meetings regarding the Home Rule Charter or I-594. 
$33,920--The Clark County Republican Party is delighted to report that $10,420 was just contributed to candidates in addition to the $23,500 earlier in the season for a record(?) $33,920 locally-raised funds.  We would love to increase that amount so please contribute to the effort at this link.
Devote the month of October to promote candidates and ballot issues.  Boots on the ground are needed right now.  Just one more weekend before ballots arrive and you could make all the difference.  Contact the candidates and volunteer.  Stop by HQ to pick up campaign supplies to share with your neighbors:  9401 NE Covington Rd, Vancouver.  Open M-F 9am-5pm. 
PHONE BANK:  Join our phone bank team!  One of the most crucial tasks of the coming weeks.  Whether phone banking or doorbelling, voters admire the civic duty you perform.  And for sure, the Clark County Republican party and our terrific candidates appreciate your effort.  Contact our volunteer coordination executive and sign up to help: KellyHarms@ClarkRepublicans.com.

New Video from the NRA about Washington's I-594 for which we recommend a NO vote:https://www.youtube.com/watch?v=xcEWomwiwds.  We have yard signs.
UPCOMING EVENTS
Check out the calendar as there are more non-candidate events that might interest you.
TOMORROW--LAST DAY TO CHANGE YOUR VOTER REGISTRATION October 6th.
Check here to update your address online.  For more voter registration info click here.
MEET & GREET - JEANNE E. STEWART October 6th: 5:00pm – 7:00pm
Di Tazza Coffee 2011 SE 192nd Ave  Suite 101, Vancouver
Meet your candidate for county commissioner!
Casual Drop in event.  Complementary coffee and cookies
LEAGUE OF WOMEN VOTERS CANDIDATE FORUM October 7th: 6:00pm - 8:30pm
Vancouver Community Library, 901 C Street, Vancouver
Candidates for Sheriff, Prosecuting Attorney and Superior Court and a discussion on the proposed Clark County Home Rule Charter.


The Home Rule Charter is a Big Deal as it is a drastic restructuring of our county government and needs your careful attention.  Please visit http://www.votenocharter.com/ and attend the following informational meetings to learn more.  Invite your friends.  And let us know when you have advance notice that this and other ballot issues will be discussed as we need to make sure our view is represented.  Service clubs, neighborhood associations, retirement homes etc. are likely meeting places that we will not hear about unless we hear it from you!  To read the actual charter click here.  To read the resolution passed by the Clark County Republican Party PCOs click here.
CLARK COUNTY HOME RULE CHARTER INFORMATION MEETINGS
FOUR REMAINING PUBLIC SESSIONS.  Sponsored by Fort Vancouver Regional Library District
The Clark County Republican Party Recommends a NO Vote on the Home Rule Charter in November.   Please attend and help present the Anti-charter viewpoint via your questions.
October 7, 6:30pm – 7:30pm  Ridgefield Community Library 210 N Main Ave, Ridgefield
October 16, 6:30pm – 7:30pm  Battle Ground Community Library, 1207 SE 8th Way, BG WA
October 22, 6:30pm – 7:30pm  Cascade Park Community Library, 600 NE 136th Avenue, Vancouver
October 28, 6:30pm – 7:30pm  Three Creeks Community Library, 800-C NE Tenney Road, Vancouver,
BREAKAWAY - A FUNDRAISING EVENT FOR DR. ANSON SERVICE October 8th, 5:00 pm Mingle & Meet, 6:00 pm Panel Members Present, 7:00pm Q&A
The Academy, 400 East Evergreen Boulevard, Vancouver
Making a Difference by Breaking the Status Quo. Meet, visit with, and learn from these four leaders who are creating innovative changes in their industries and in your community: Ryan Moor, Founder/CEO of Ryonet Corp, Dr. Todd Hillyard, Co-Founder of Adventure Dental, Samantha Snider, Founder and CEO of ProCare Cleaning and Building Maintenance, Inc., Anson Service, Author & Dr. of Clinical Psychology, Founder of Adventure Learning and Assessment.
LEAGUE OF WOMEN VOTERS CANDIDATE FORUM October 8th: 6:00pm - 8:30pm
Vancouver Community Library, 901 C Street, Vancouver
Candidates for Clark County Commissioner, Assessor, Clerk, Treasurer and Clark Public Utilities Commissioner


CLARK COUNTY REPUBLICAN WOMEN'S MONTHLY DINNER October 9th, 5:30 social hour, 6:00pm dinner
Club Green Meadows on 72nd avenue Vancouver WA
$20 per person, Ending at 8:00 pm. This month will be a Homerule Charter Review presentation.  RSVP to Deanna Erickson by Tuesday evening at dee.dee41@centurylink.com
LEAGUE OF WOMEN VOTERS CANDIDATE FORUM October 9th: 6:00pm - 8:30pm
Vancouver Community Library, 901 C Street, Vancouver 
Candidates for State Representative, Legislative Districts 17, 18 and 49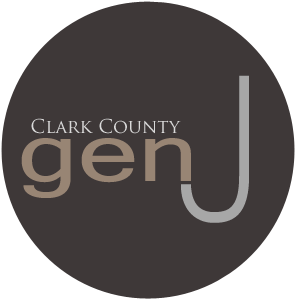 GENERATION JOSHUA CLUB MEETING (11 to 19 yr olds) October 10th 6:30pm – 8:00pm
GOP HQ 9401 NE Covington Rd, Vancouver
The CCRP Board approved the use of GOP HQ for meetings of Generation Joshua. According to their sponsor, PCO Greg Noelck, Generation Joshua (Gen J) is a national organization designed for young (11 to 19) Christians or individuals of faith who want to build their understanding and leadership in the civil and political arenas through a wide variety of educational and hands-on opportunities.  You can learn more at their website: http://www.generationjoshua.org/dnn/
DOORBELL WITH LISA ROSS October 11th
Call Lisa for Details 360-609-4928
CAMAS YOUTH ADVISORY COUNCIL 12TH ANNUAL CANDIDATE FORUM October 13, 7:00pm – 9:00pm
Camas High School, 26900 S.E. 15th St., Camas.
These candidates and their opponents have been invited to the event: U.S. Rep. Jamie Herrera Beutler, 18th LD State Rep. Liz Pike, 18th LD State Rep. Brandon Vick, and Jeanne Stewart, candidate for Clark County Commission.
CALLING ALL CLARK COUNTY REPUBLICAN VOLUNTEERS! October 14th: 7:00pm
Location TBD
Thomas Jefferson stated, "The natural progress of things is for liberty to yield, and government to gain ground."
Calling everyone who is willing to work for more liberty and less government!  Have you ever wondered how the Republican Party is organized or what you can personally do to advance the cause of liberty?  Please join us as we discuss these topics and how a successful campaign season will lead to a successful legislative season next year.  Location to be announced in next week's email.

CLARK COUNTY DISABILITY COALITION LEGISLATIVE CANDIDATES FORUM October 15th: 6:00pm – 8:30pm
Clark College Columbia Tech Center 18700 SE Mill Plain Blvd, Vancouver
This event will provide an opportunity for self-advocates, family members and individuals supporting the disability community to meet legislative candidates, discuss relevant issues, and make informed voting decisions that will affect individuals with intellectual and developmental disabilities in the future.

CLARK COUNTY MAYOR'S & CIVIC LEADERS' PRAYER BREAKFAST October 17th: 7:00am – 9:00am
Hilton Downtown Vancouver, West 6th Street, Vancouver
Keynote speaker General Jerry Boykin (Ret) Mayors, Civic Leaders & Public Officials Honored Food, Music, Praise and Worship For more info or tickets www.clarkcountyprayerbreakfast.org

GENERAL ELECTION  November 4th.  Ballots will be mailed October 15th.

SERVE YOUR COMMUNITY:
Vancouver seeks applicants for position on Aviation Advisory Committee.  City residency not required.  Applications must be submitted by 5 p.m., Monday, Oct. 13.
Click here for more info: http://www.cityofvancouver.us/cmo/page/city-seeks-applicants-position-aviation-advisory-committee
Board seeks two applicants for Solid Waste Advisory Commission  Deadline is 5 p.m., Oct. 20, 2014.  More info here: http://www.clark.wa.gov/environment/news-release.asp?pkNewsSeq=3011
County seeks applicants for Substance Abuse Advisory Board  Deadline is 5 p.m. Monday, Dec. 8.  Click here for details: http://www.clark.wa.gov/news/news-release.asp?pkNewsSeq=3019
VOLUNTEER!:
The Clark County Republican Party is looking for Lincoln Day Dinner Team Members.  We will start meeting soon for the big spring fundraiser.  Want to join the team?  Please contact Brenda Poletti 503-380-6918 for more information.  We also need Office Staff on Mondays 3-5pm.  Contact Brenda (poletfam@yahoo.com) for both opportunities.


The Clark County Republican Party recommends a NO vote on I-594.  Check out and share this new video from the NRA: https://www.youtube.com/watch?v=xcEWomwiwds. 
YOUR LETTERS TO THE EDITOR
Support GOP candidates and issues by writing letters to the editor.  The three local papers have different rules for frequency and length of letters:
The Reflector: send to Ken@thereflector.com
Limit of two letters per calendar quarter. 400 words or less. Include name, city and phone number.  Letters submitted byWednesday at 5:00 get the best shot at the following Wednesday edition.
The Columbian: send to: letters@columbian.com
Limit letters to 200 words (100 words if endorsing or opposing a political candidate) and allow 30 days between submissions. Include name, address and daytime phone number for verification; only the name and home town will be published.
Camas-Washougal Post: send to heather.acheson@camaspostrecord.com
Limit letters to about 300 words. Submit twice a month. Include name, city and phone number. Letters need to be submitted by Friday at 5:00 for the following Wednesday paper.
Stop by GOP HQ at 9401 NE Covington Rd to pick up yard signs and literature. 
Want to set up a monthly donation to help us keep this terrific office?  Please click here.

Please call me.  I am available to you any time,
Kenny Smith
Chairman
Clark County Republican Party
360-521-8565 Cell
360-695-1609 Office

We have trusted Global Security with our security needs for years.  Give them a call at 360-693-1900.
Do you like this post?